PRO Services
PRO Services in Dubai | Business Setup in UAE
Time is money, and you can't afford to waste it, waiting in lines at different authorities while your company suffers. By choosing Business Hub, the best PRO services provider for business in Dubai, you can get the work done on your terms. This will ensure you spend your time in a better place and focus on the real work.
What are PRO Services?
To start a business in Dubai, you must go through several legal procedures, government documentation, and paperwork and it can be intimidating.
Here's how a PRO or "Public Relations Officer" comes to your rescue. A PRO refers to someone who works in the field of public relations.
PRO helps you with all the professional documentation required to establish your business in the UAE. All of your legal paperwork and clearance services are handled by PROs.
This includes processes such as guiding you through the Department of Economic Development's (DED) legal procedures, as well as supporting you with license renewals, visas, labor contracts, etc. Some of the services offered by a PRO are focused on employees. While many others are only concerned with the establishment and operation of businesses.
A PRO ensures that your firm not only has a great start but it continues to function smoothly throughout its life cycle.
Don't worry if you're inexperienced with all this legal etiquette.
Business Hub's professional PRO services come in handy to assist you with the process.
At Business Hub, we accompany you from the start of your business to its effective operation. We provide you with top-notch PRO services in Dubai.
Our staff collaborates closely with the UAE government and ministry officials to make your PRO activities as simple as possible.
Contact us so you can work on the core of your business and leave the legal issues to us.
Our PRO Services for Businesses in UAE
Here are the Top PRO services we offer to businesses in Dubai, UAE
Processing of visas like Employee Visa, Resident Visa, Family visas, and Investor Visa.
License Documentation & Renewal Procedures.
Government approvals and NOCs.
Managing and Handling Labour Cards.
Ejari application.
Procuring Immigration Cards.
Company and branch formation.
Emirate ID card.
Managing Visa cancellations.
Document attestation and translation to Arabic.
Passport clearance.
Patent, Copyrights, and trademarks registration.
Offshore & security passes (CICPA).
Opening corporate bank accounts.
Application of Trade license.
Approval and renewal of trade license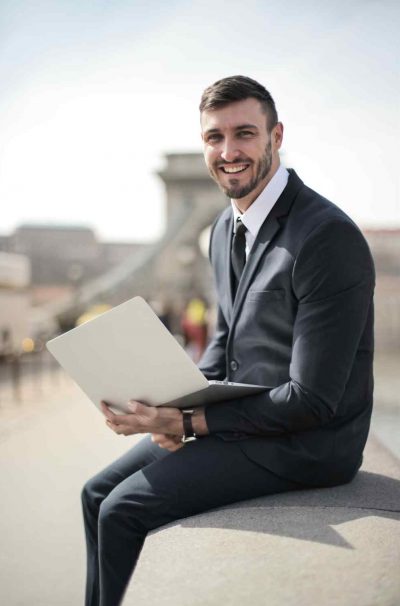 Trade License Made Easy with Business Hub's PRO Services
Every individual who wishes to start a business in Dubai must first obtain a trade license from the Department of Economic Development (DED). A trade license confirms your ability to engage in business activities and recognizes you and your business. A trade license safeguards your safety and allows you to take advantage of lucrative government initiatives.
Our corporate PRO Services in Dubai also assist you in obtaining your trade license and navigating your license renewal process at reasonable costs.
Business Hub offers professional PRO Services Tailored To Your Business Needs.
Why Are Effective PRO Services So Important?
Legal Requirements
PRO services are a legal requirement, and they are also necessary for the operation of businesses. Any lapse or negligent acts of an individual or a business facility may result in fines, penalties, or other negative consequences. Entrusting the PRO-related duty to a professional business consultant like Business Hub is usually a good idea for corporations and business concerns.
To save your Time
The legal formalities associated with the formation and operation of a corporation are complicated, and managing them takes a lot of time and effort. Assigning this duty to a seasoned firm like Business Hub would save time and allow the corporation to focus on important issues.
Regulation of Expenses
Budgeting can be difficult in the early stages of a company's development. A reputable professional, such as Business Hub, can act as your financial planner during this critical stage.
Agreement with Immigrant Rules
A newcomer to Dubai or the UAE may find it challenging to comprehend the rules and regulations that apply to ex-pats in the UAE. For first-timers, the documentation processes associated with business setup and visa acceptance might be arduous. Any violation of the present guidelines can result in serious legal ramifications. So, it is always a good idea to hire seasoned PRO professionals to ensure compliance.
Transparency in Transactions
Another advantage of leaving the job to a reputable PRO agency like Business Hub is the transparency in executing numerous official processes.  All bills and receipts associated with various PRO services are provided by us, ensuring that the entire transaction is transparent and lawful.
Facilitator of business
A seasoned and dependable PRO firm, such as Business Hub, is more than just a "service supplier," but a useful business mediator. We act as a link between your business and the government.
Why Business Hub?
Professionals like Business Hub can assist you through the difficult processes of company registration in the UAE. With a wide range of high-quality PRO services in Dubai, Business Hub assists your business at every stage from its inception to conclusion.
You should hire us because we:
Are Timely
Are Reasonably Priced
Are Trustworthy
Drive Results
Keep Everything Transparent
Have a Simple Process
Are the perfect blend of experience and knowledge
Provide you with individualized services
Have PROs who are fluent in Arabic
Maintain Effective Ministry Coordination
Not sure about where to start your business in Dubai?
Our experienced business advisors are here to offer you a Free Consultation!

Get Your Free Consultation Now

We Are The Best PRO Service Provider in the UAE
At Business Hub, we have a team of experts who are well-versed in all government rules and legal protocols. We provide the best PRO services in UAE that conform with all legal standards, recognizing the needs and type of your business.
You won't have to worry about sending your documents to government authorities if you utilize our Corporate PRO services. This is because we will make sure they arrive at the right place and at the right time. We guarantee that after consulting us, you will not face any delays or penalties for being late. Business Hub offers expert PRO services to start-ups, existing businesses in the UAE, as well as guidance to entrepreneurs in various zones. Contact us today!