Business Hub – Business Setup in Dubai
We Are UAE's #1 Business Setup Consultants – Helping You with Business Setup in Dubai
Business Setup in Dubai can be a daunting endeavor. Business Hub Connects you to the flourishing marketplace of the World's number 1 economy- Dubai. We are Your Gateway to Global Trade and opportunities. Business Hub is your ideal space for Business Setup in Dubai, UAE.
We're the Leaders of the space. We know the Game.
Business Setup Consultants in Dubai
Do You Dream of A Business Setup in Dubai?
Business Setup in Dubai is the most viable option because Dubai is the perfect place where you can find everything you need to live, work, and thrive. The UAE marketplace has steadily transformed from being a Petroleum dependent economy to a technology-focused business haven. There are numerous reasons why entrepreneurs think of setting up a business in Dubai. Global infrastructure, trained workforce, active transportation, quick access to billions of people, urban infrastructure, and cosmopolitan lifestyle are just a few of the primary reasons why investors choose Dubai to establish their businesses.
With help of business Hub's trained professionals, you can tap into this global market and access gazillion opportunities in the World of trade. Business Hub makes the process of setting up a business in Dubai as simple as possible.
We Are UAE's #1 Business Setup Consultants – Helping You Set Up Your business in Dubai.
Why Hire Business Setup Consultants When You Can Do It Yourself?
You can certainly set up your own business in Dubai but Here are a Few Things to Consider:
01
Many Options to Choose From
How can you be sure which option is suitable for you when there are so many to pick from? Are you sure you've got the right license? Are you sure you're looking at the right people? Don't make this a trial and error procedure; instead, call Business Hub to determine what's best for your business.
03
You might manage to save money, but at what price?
Can you afford to put your company goals on hold while you fill out papers, apply for visas, or attend more meetings?
04
It is not basic
Do you think it's simple? Communicating with the legal authorities and government departments alone takes time and travel miles. Do you think you'll be able to balance that with establishing your firm?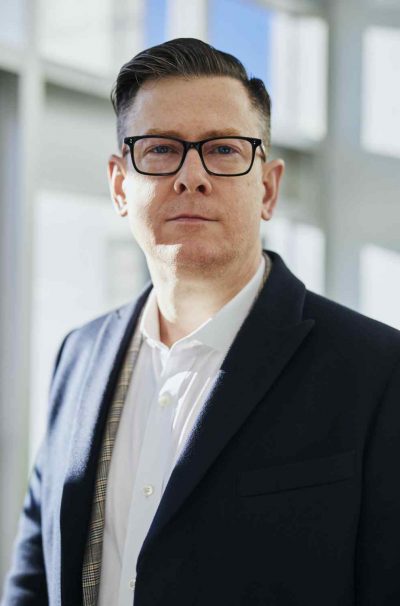 Why Business Hub for Your Business Setup in Dubai?
24/7 Support
10 Years of Expertise
Time Tested Process
Dedicated Team
Personalized Consultation
Quick Business Setup
Your Future Starts Here- Book Your Free Consultation
We are Dedicated Business Setup Consultants in Dubai. We have helped more than 20,000 businesses from a wide range of industries and sectors. Talk to our Business Setup Specialists. We'll show you how easy is the process of setting up a business in Dubai. After talking to us you will understand how simple our process is and why we're the partner of choice for entrepreneurs looking for a Business Setup in Dubai, UAE. 

Call An Expert


Request Free Consultation

QUICK
LINKS

I ONLY WANT A VISA!


PLEASE CALL ME


I HAVE SOME QUESTIONS


BUSINESS SETUP ONLY


WHAT WILL IT COSTS?


CONCIERGE & PRO

Business Hub's Process in Just 4 Steps
As UAE's #1 Business Setup Consultants, Business Hub offers you a Full-Service Company Formation process in Dubai. From licensing through launch, our service is geared towards fulfilling your individual needs.
Our Process is as simple as 1 – 2 – 3– 4.
01
Documentation
Starting a business in a foreign country can be a difficult task. At Business Hub, we'll be there for you every step of the way with your business documentation. We analyze your business and assist you in making the best decisions possible. We'll take care of all your complicated paperwork so you can focus on getting your business off the ground.
02
business license
The processes of registering a business and obtaining a license go simultaneously. The business license can be processed and collected once the company has been registered with DED. Business licenses are granted primarily based on the type of business activity and the business's jurisdiction. Commercial, industrial, and professional licenses are the most common licenses for establishing a business in Dubai. From the time you receive your initial approval, it takes around a week or more to secure your trade license.  
03
Visa Process
Professionals with entrepreneurial expertise from any country can apply for a business visa in Dubai. Anyone who has owned a business at some time in their career and intends to do it again in the UAE qualifies as an eligible entrepreneur. Other prerequisites include passing the Federal Authority for Identity and Citizenship's requirements, there are a lot more of them. Employees of private enterprises can obtain new employment entrance permits if they apply for residence visa status within 30 days of their arrival in the UAE.
Knowing the ins and outs of visa applications may save you a lot of time and stress, which is why you must seek the advice of competent professionals such as Business Hub.
04
Bank Account
To conduct any type of business, a firm, whether onshore or offshore, needs a bank account. For UAE Mainland companies, opening a corporate bank account in the UAE is a comparative operation. However, the customer identification needs may vary based on the size and activity of the company. Before approaching your preferred bank, you must carefully analyze the process and check numerous boxes to ensure you have everything in place.
Why Are We the#1 Choice for Business Setup in Dubai among Our 2000+ Clients?
We are a Dedicated Business Setup Consultancy for more than 20,000 businesses from a wide range of industries and sectors. Talk to our Business Setup Specialists. We'll show you how easy the Business Hub process is and why we're the partner of choice for entrepreneurs looking to set up business in the UAE.
Since 2020, our business setup consultants have helped more than 20,000 entrepreneurs set up their businesses in the UAE.  We've done the heavy lifting and helped them navigate a myriad of options, while they focus on their exciting new enterprise.
Our process saves you time and money while removing the headaches of beginning your journey. Make sure you get set up the right way! We Are UAE's #1 Business Setup Consultants.  Get in touch with us Now!
Mainland
Business activities not limited
Operate anywhere inside and outside the country 
No limit on number of visas
Free Zones
Retain 100% ownership of the business
0% corporate and income tax rate
No custom duties
Option to repatriate 100% of your capital and profits

Free Zone Business Setup

0
+
years in business
0
+
Team Members
0
+
Happy Customers
Being the Best Dubai Business Setup Consultants Doesn't Mean We're Expensive
Business set up in Dubai can be a complex process and it can be even more draining in terms of investments. Business Hub's long-term ties with more than 50 free zones and mainland jurisdictions, streamlined processes, and experience serving over 20,000 entrepreneurs allow us to provide you quality service without that premium price tag. Check out our Pricing Now.
Happy customers
Business Hub regards its clients' testimonials as a sign of appreciation that reflects our ideals as a Business Setup service provider. We respect reliable reviews because they help us build trust, which is one of our major business pillars.
During my search for the right consultancy to set up my business in the UAE mainland, I came across Business Hub. These individuals were extremely helpful and patient throughout my ten-month tenure.
I didn't have to worry about any paperwork or licencing because they took care of everything. They're reliable and supportive.
Also, they know their field very well. Thank you for your assistance! I strongly advise anyone looking to start a business in the UAE to contact Business Hub.
ZameerManaging Director
Stay Up to Date with Our Business Setup Insights
We're Here for Your Business Needs
We make Business Setup in Dubai simple and easy for you. It all starts with a thorough Discussion.
Speak with one of our Company Formation Experts and Put Your Business Setup Worries to Rest.